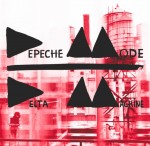 Kort geleden brachten de mannen van Depeche Mode hun intussen 13e album uit, 'Delta Machine'. In de jaren '80 was de band met hun Synthpop, New Wave en alternatieve dance muziek zeer vernieuwend, denk maar aan hits als 'Just Can't Get Enough', People are People', 'Master and Servant', 'Blasphemous Rumours'/'Somebody' en het epische 'Enjoy the Silence'.
Op 24 maart lanceerden ze 'Delta Machine' met een concert Wenen, bekijk hieronder de volledige show!
http://www.youtube.com/watch?feature=player_embedded&v=SN5DWGcXNfE#!