Hun eigen waarschuwing 'Don't You Forget About Me' hebben ze ter harte genomen, want ruim 40 jaar na de oprichting van de band, is Simple Minds nog steeds alive and kicking. Dit jaar markeert het veertigjarig bestaan van hun eerste album 'Life In A Day', waarmee ze eind jaren zeventig hun muzikale carrière aftrapten. Op het album '40: THE BEST OF – 1979-2019′ komt hun rijke oeuvre samen.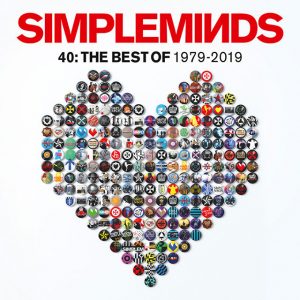 Met nummers als 'Belfast Child', 'Promised You A Miracle', 'Waterfront', het eerder genoemde 'Alive And Kicking' en 'Don't You Forget About Me' heeft de Schotse New Wave band zich in de afgelopen veertig jaar onvergetelijk gemaakt. Ook hun recentere werk, waaronder 'Big Music' uit 2015 en 'Walk Between Worlds' uit 2018, werd goed ontvangen. Van beide albums worden dan ook twee nummers opgenomen op 40: THE BEST OF – 1979-2019′, dat geremasterd werd in de befaamde Abbey Road studio's in Londen.
Het materiaal van frontman Jim Kerr en mede-oprichter Charlie Burchill heeft de tand des tijds dus goed doorstaan en brengt nog steeds enorm veel publiek op de been tijdens concerten en festivals. Zo ook voor de show op 10 april, als hun wereldtournee de Ziggo Dome in Amsterdam aandoet.